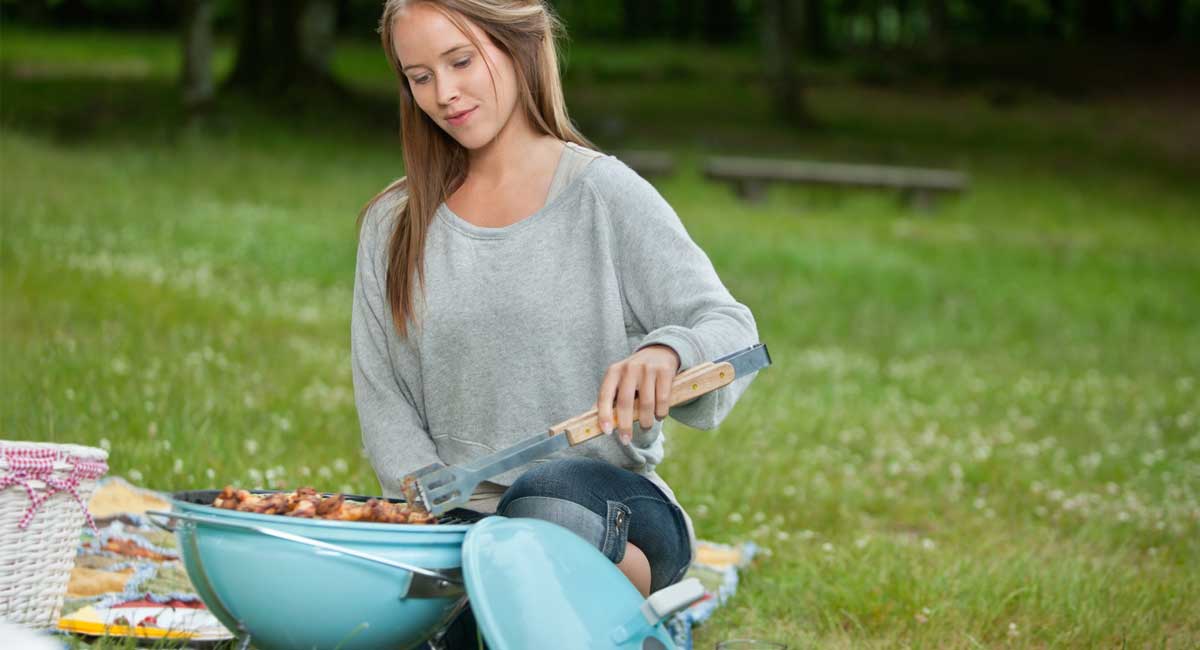 Everything You Need to Know About Mobile Grilling 
Grilling is one of the most fun ways to cook food. Aside from being relatively healthy because of smaller amounts of oil required, there are a couple of other benefits associated with grilling foods. One of these core benefits is that grilling is better for retaining nutrients. Unlike other methods for cooking your food, tossing your meat onto a fire helps to retain thiamine and riboflavin because it's an efficient way to cook. These nutrients play a vital role in keeping us healthy and energized.
Grilling has proven time and again to be healthy, fun, faster, and can even be environmentally friendly. While most of the grills available right now come in various sizes and shapes, mobile grills have become a popular option because of the many features they offer. Below, we will give you everything you need to know about mobile grilling.
Mobile Grill
Basically, mobile grills are easy to move from place to place. As mentioned earlier, most of these grills come in various sizes and shapes. A mobile grill is one that is both convenient and easy to carry about. Some have been built with handles and roller legs or can even fold up meaning that anyone can push them around as they see fit. There are various mobile grilling types you can get your hands on too.
Types of Mobile Grills
Electric Mobile Grill
As the name implies, an electric mobile grill is plugged into an AC electrical outlet for its power source. Unlike other grill types, electric mobile grills are super convenient, easy to clean, and also capable of heating meat quite quickly even though they don't use traditional heating methods.
Aside from offering you these benefits, this mobile grill type is also a healthy option. It has been identified to melt away about 40% of the fat found in meat. Whatever your reasons are for getting a mobile grill, you could consider getting an electric grill because of its health benefits.
There are, however, two prominent downsides for this mobile grill type. The first is that it does not offer that unique smoky taste that everyone loves about grilled meat. And second, electric mobile grills are limited to places that they can be plugged.
Gas Mobile Grill
Gas grills have been constructed to use gas as their source of fuel. Depending on the type of mobile gas grill you opt for, you may have to use propane or natural gas as a source of fuel for heating meat. Although the gas grill cooks fast, it is not particularly beneficial for the environment. The gas emissions leach into the atmosphere and can also be harmful to people and pets. However, it is an excellent choice because of how fast it heats up meat and the general abundance of gas available at a decent price.
Charcoal Mobile Grill
Arguably the oldest and most common mobile grill type, charcoal-built mobile grills use charcoal as their source of fuel. This means that you also need to have matches or a grill lighter if you plan on using this grill. While it does not necessarily offer faster heating like the others, it offers you that unique, authentic, and smoky taste that is associated with grilled meat. Plus, it's the only option that also allows you to easily burn wood fuel for additional smokey flavors.
Factors to Consider when Shopping for a Mobile Grill
Budget
Your budget has to be the most important factor to consider before shopping for a mobile grill. Since these mobile grills are particularly smaller in size than your regular grill, they happen to be cheaper. While this is the case, the performance level, efficiency, source of fuel, and control features will also affect how much each grill costs.
Efficiency and Performance
The performance level of a mobile grill will determine how much food you can heat up at the same time. Basically, you need to take into consideration how efficient it is, how easy it is to use, its control features, as well as the source of fuel. These factors will guide you as you shop for that mobile grill. Many modern grills provide instructions for their use in their product descriptions.
Source of fuel
As stated earlier, there are various types of mobile grills you can choose from. Depending on your current need, you may decide to opt for any of them. While the charcoal mobile grill type offers that smoky taste, it does not melt away fat found in meat as easy and neither does it heat food fast. Since they offer different benefits, your current and future needs will determine which mobile grill type you settle for.
Also weigh other concerns like environmental impact and portability if these things are important to you.
Benefits of Mobile Grills
There are a couple of benefits associated with mobile grills, including:
They are easy to carry around, meaning that you can grill meat anywhere you want.
Mobile grills can be used for mobile BBQ catering services.
Mobile grills are generally easy to clean.
Depending on the type you opt for, they can be used indoors and outdoors.
They are relatively cheaper than regular grills.
How to Care for Your Mobile Grill
While mobile grills are particularly easy to clean, there are certain maintenance or cleaning tips you should take to heart.
Disassemble the Parts
Most of the mobile grills have been built in such a way that they can be easily disassembled. It is important that you do this before cleaning. Carefully disassemble the various parts and keep them in a safe and dry place. Do your best to not mix them up, as incorrect assembly could ruin your grill or even cause injury.
Clean the Inside Thoroughly
After every grill session, food particles and grease will definitely find their way into the interior of the grill, which is also known as the "grillbox." With the help of a metal scrubber or knife, scrape the sides of the grillbox to remove these food particles completely.
It is also important that you clean the burner tubes as well (if applicable). Do well to disinfect them from time to time or leave them to heat properly before tossing your meat or other foods on them.
Stop Future Dirt Deposits
There are certain ways to prevent your mobile grill from getting filled with specks of dirt. Before you start cooking, it is advised that you grease the grates with cooking oil. Also, you can scrub the grates with onion or garlic before cooking. If your grill is kept outside, make sure to put a cover over it.
Conclusion
Aside from a few minor details, this is pretty much everything you need to know about mobile grilling. Always remember to be attentive while grilling!